June 6 – September 26, 2017 – Farmers Market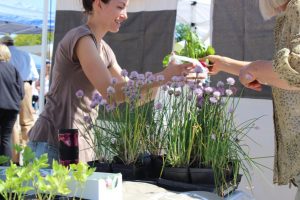 Every Tuesday
Tuesday, June 6, 2017 – Tuesday, September 26, 2017
3:00 PM – 7:00 PM
The Fresh is Coming in June!
The Sycamore Farmer's Market boasts farm-fresh fare, artisanal goods & street eats every Tuesday.
Discover Sycamore's annual Farmer's Market brings you the freshest fruits, vegetables, breads, meats, custom furniture, flowers, live music and much more! Come out every Tuesday, June through September, from 3-7pm.