June 8, 2021 – Tuesdays on the Town 'Touch A Truck'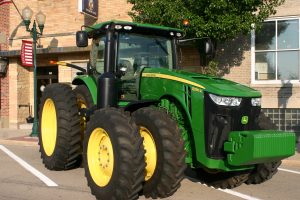 The second Tuesday of every month, June through September
Tuesday, June 8, 2021
5:30 PM – 7:30 PM
Come join the fun on Tuesday, June 8,  from 5:30-7:30 p.m. for Tuesdays on the Town: Touch a Truck. This event is great for all ages. We will be featuring a variety of city vehicles such as police cars, a fire truck, ambulance, street sweeper and the new snow plow. Local businesses will provide trucks as well!
Somonauk Street will be closed from State to Elm to accommodate this event. Come take your picture with some of these awesome vehicles and get a tour of the inside! You will also have an opportunity to spray a fire hose in the parking lot. There will be lots to keep the family entertained. You won't want to miss it!
Tuesdays on the Town will be held on the second Tuesday of each month; June through September, and feature family-friendly activities. The downtown businesses will be open late and featuring special offers.
2020 Tuesdays on the Town Sponsor: