Sycamore Community Expo
May 8 @ 10:00 am

-

2:00 pm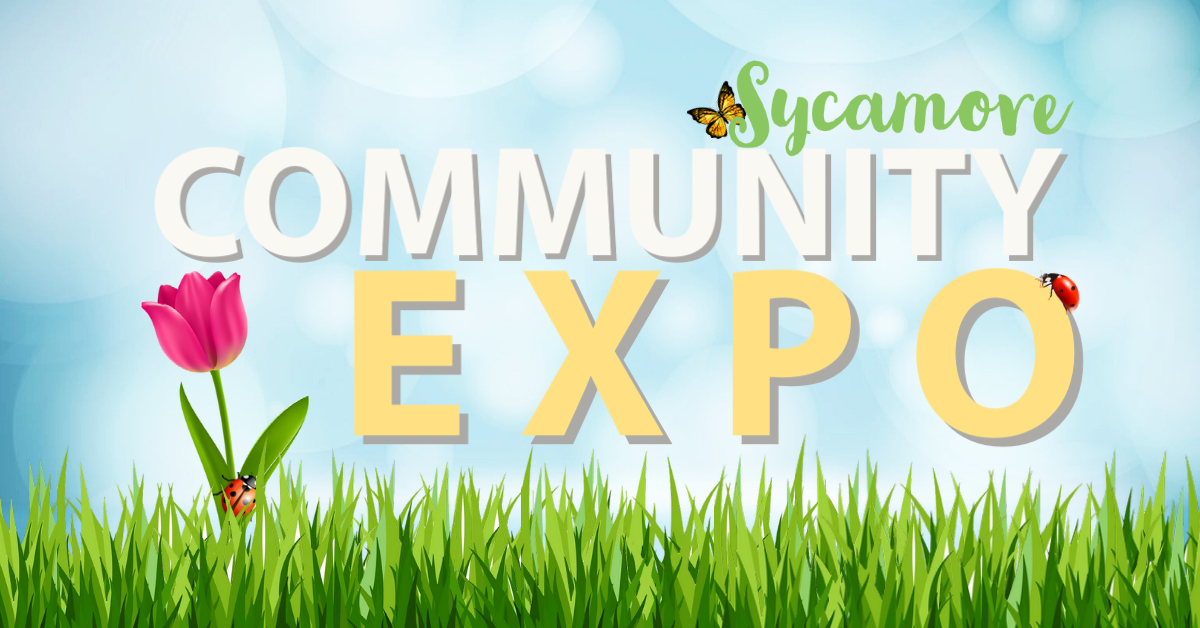 Join us for this year's Sycamore Community Expo!
The Sycamore Chamber and the Sycamore Park District are teaming up to present the 2021 Sycamore Community Expo.
TIME TO THINK SPRING! TAKE A BREAK AND HAVE SOME FUN! FREE ADMISSION AND FREE PARKING!
This is your chance to see what local businesses, nonprofits, and community organizations we have in our community all in one place.
You'll see the latest in home improvement ideas, 2021 car models, and more.
This event will be open to the public and if we are under the same regulations/mitigations we will limit the number of attendees per hour.
Advance registration is required for all attendees.

Guests can engage with their community knowing the space is clean, well-ventilated, and within the State's COVID-19 mitigation guidelines.
To reserve your time, CLICK HERE or call/stop by the Sycamore Park District Community Center, 480 S. Airport Road, Sycamore, at 815-895-3365.

10am-10:45am
10:45am-11:30am
11:30am-12:15pm
12:15-1 pm
1-1:45pm
Attendees and vendors will be required to wear masks.
May 8, 2021
At the Sycamore Community Center
480 South Airport Road in Sycamore
10 a.m. to 2 p.m.
HOSTED BY:
SPONSORED IN PART BY: