October 27, 2019 – Sycamore Pumpkin Run 10K Road Race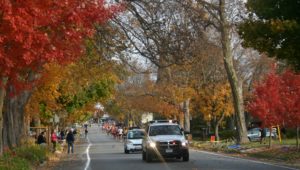 Sunday, October 27, 2019
8:00 AM – 11:30 AM
www.pumpkinrunsycamore.com
The 41st Annual Pumpkin Run, held Sunday, October 27th, is a 10,000 meter USAF-sanctioned and certified road race, draws more than 1,800 registered racers from all over Northern Illinois and beyond. Starting gun goes off at 9:05 a.m. sharp!
Check back for open registration.
Registration forms may also be picked up at the Sycamore Chamber office, 407 West State Street in Sycamore. Or call 815-895-3456 and we will mail you a registration form.
Also available on the race website is a detailed route map, photos of past races, and 2018 race results.