October 25, 2020 – Sycamore Pumpkin Run 10K Road Race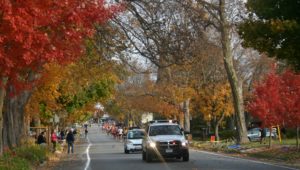 Sunday, October 25, 2020
8:00 AM – 11:30 AM
www.pumpkinrunsycamore.com
As your race directors, we are committed to the health and safety of our runners, walkers, volunteers and spectators. In the event we have limitations with state and local guidelines, we have an awesome contingency plan for our event!
If we must, we will have a virtual option to make sure we provide the best and most unique experience possible. Iconic race shirts, awesome bibs, reporting individual race times, and posting race times all part of our contingency plans.
We appreciate your support as we do our best to move forward during these uncertain times.
Keep moving forward and remember, we're all in this together.
The 42nd Annual Pumpkin Run, held Sunday, October 27th, is a 10,000 meter USAF-sanctioned and certified road race, draws more than 1,800 registered racers from all over Northern Illinois and beyond. Starting gun goes off at 9:05 a.m. sharp!
Check back for open registration.
Registration forms may also be picked up at the Sycamore Chamber office, 407 West State Street in Sycamore. Or call 815-895-3456 and we will mail you a registration form.
Also available on the race website is a detailed route map, photos of past races, and 2019 race results.